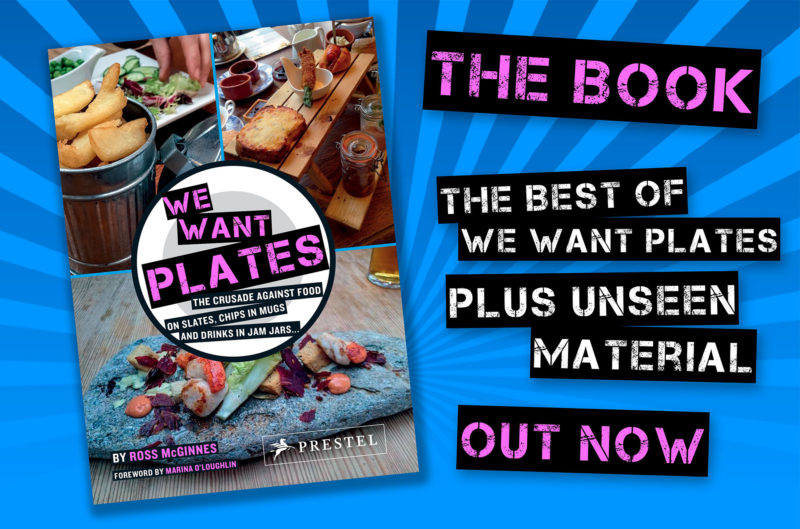 An hilarious and infuriating collection of the best pictures from the We Want Plates archives, plus unseen material.
A social media phenomenon on Twitter, Facebook and Instagram, the online crusade has collected thousands of pictures of absurd, unexpected, and downright stomach-churning occasions that restaurants have shunned the ordinary plate, including soup in a stiletto, bread in a flat cap, beef Wellington on barbed wire, prawns in an iron and a phone box sandwich.
The book includes an introduction by Ross McGinnes – the man behind the crusade – and a foreword by the Sunday Times' restaurant critic Marina O'Loughlin.
Where to buy it
You can buy the book online from Amazon, Waterstones, The Book Depository and Hive, or pop into one of those lovely buildings called book shops and speak to an actual person.
Information
Format: Hardback | 112 pages
Dimensions: 120 x 170mm
Publication date: 06 Nov 2017
Publisher: PRESTEL
Language: English
Colour illustrations: 88
ISBN10 3791384287
ISBN13 9783791384283